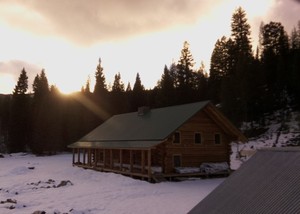 ​Big Creek Lodge is all snugged in for the winter and materials have been delivered and stored in anticipation of completion next spring. Although the lodge was nearly, but not quite completed this year, we attained many other milestones and will send out a project update in December. In the meantime, here are some pre-holiday ways for you to "Wrap Up" your giving for the year.
(Gentlemen, feel free to forward this email to your better half if they are doing most of the holiday shopping.)
​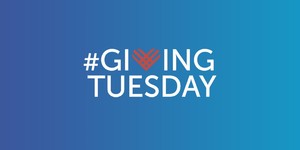 1. Facebook: You can potentially double your donation through the generosity of Facebook and the Bill and Melinda Gates Foundation. On #GivingTuesday, November 28th, there will be a match of up to $2 million of funds raised on Facebook for U.S. nonprofits. Facebook is also waiving its fees for donations made to nonprofits on Facebook. Donate on our Facebook Page by clicking on the "DONATE" button just below the right side of the Lodge picture.

​2. AmazonSmile: Every time you shop AmazonSmile (an Amazon website for

non-profits, but with the same great selection of products and prices) using our AmazonSmile Link, Amazon donates 0.5% of the purchase price of eligible products to Idaho Aviation Foundation. Bookmark the link and support us every time you shop. Just click on the link, and say "Yes" to support Idaho Aviation Foundation.
3. ADS-B Out Raffle
Win an ADS-B Out installation for your plane! This could also be a great gift for your flying friends, and you'll be helping support Big Creek Lodge at the same time. The system is valued at $4,695 and has been donated by Jackson Jet Center at KBOI. Prize includes:
Stratus ESG 1090 ES Transponder with built-in WAAS GPS

GPS antenna

Installation

ADS-B "In" and other upgrades available

Applicable to most Part 23 aircraft
Tickets are $20 each and only 1000 tickets will be sold. You can buy tickets HERE. Drawing will be held by February 15, 2018 (Date TBD). Prize is transferrable. Must be installed at Jackson Jet Center. Product information is available at appareo.com/stratus and raffle Terms and Conditions are here.
Click HERE to Buy Tickets
​Thank You Again for your support in the past. We do appreciate your time and money as we come to the final stages of finishing Big Creek Lodge for opening in 2018.